News-Register, Dallas College North Lake Campus newspaper, won 29 awards at the annual Texas Community College of Journalism Association convention Oct. 6.
NLC students Faith Lungu, Vidhi Bhakta, Ranzan Sigdel, Ti-Ying Li and Theressa Velazquez traveled to Lamar University located in the historical oil city of Beaumont, Texas, for TCCJA.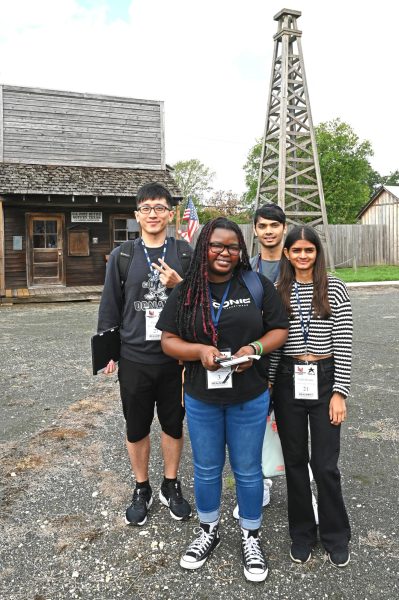 Twenty-seven awards were won by NLC students who had participated in the print issues during the past two semesters.
Under the Division II category, Velazquez won first places for News Photo, News Writing and Critical Review contests; Isaac Molina won first place for Sports Feature Writing; Heather Sherrill won first place for Non-Journalism Story; and Joanna Mikolajczak won first place for Environment Portrait.
The other two awards were from the live news competition, where traveling NLC students competed against seven other community college journalsim teams to create a multimedia story package incorporating headlines, writing, video, pictures and an alternative story format. Velazquez won first place for multimedia, and Li won third place for headline.
The event kicked off Friday night with a barbecue welcome mixer where a DJ played dance fad tunes. NLC students got to mingle with other community college students from Texas as well as LU students.
"I got to meet a lot of new people and make friends with them," Sigdel said.
Friday began with the multimedia competition, followed by workshops.
The event ended with a three-course dinner before the awards ceremony.
Students learned real-life experiences in the field of journalism.
"I realized I had much more to learn about photography, writing and communicating," Sigdel said. His job was to narrate the story through photographs in the live news competition.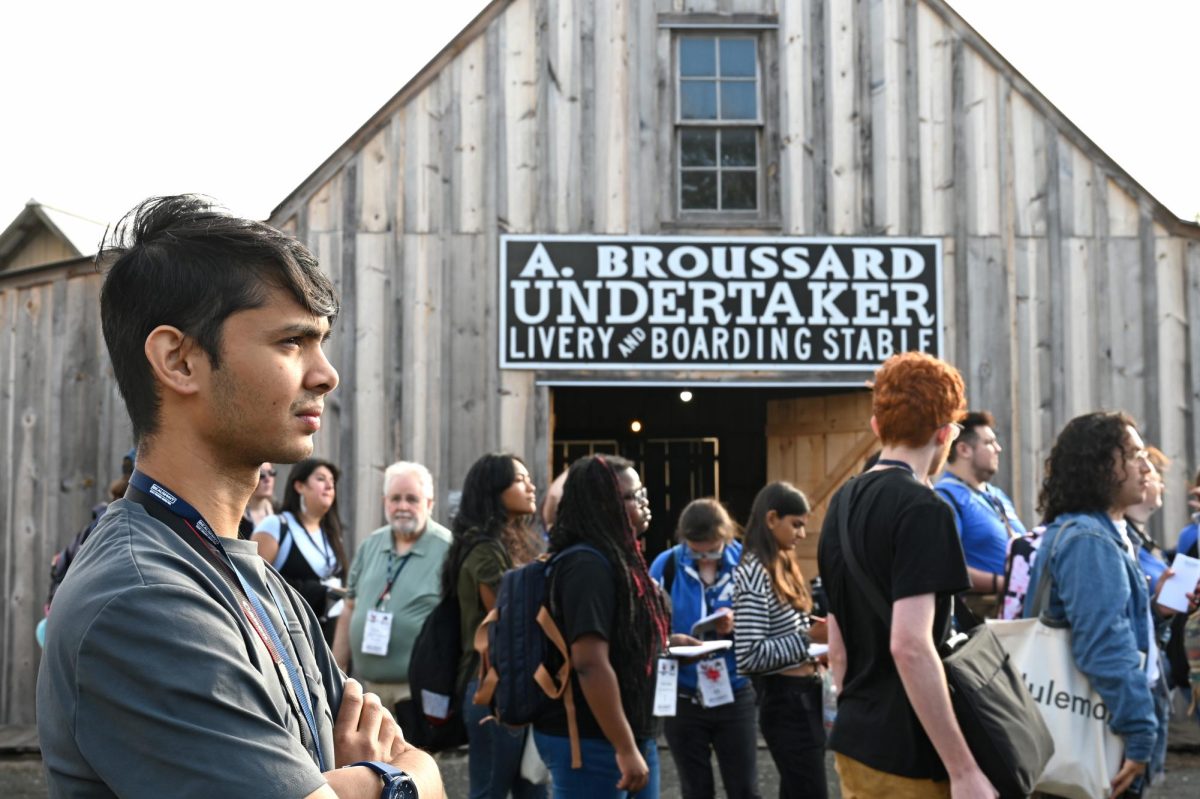 "It was a little tense," Lungu said. "I figured things out as a I worked because I had a little familiarity with the competition [so] I was a little lost, but I enjoyed the experience that came with the work."
Students were informed of the rules of the live news competition but did not receive details about the crime's scenario.
As the story unfolded, they were tasked to conduct interviews to investigate what happened at the crime scene.
Lungu's main responsibility was to write a news story. "Afterwards, helped with whatever I could," she said.
Her writing and the information collected from the interviews helped Velazquez create a news video packet.
Bhakta participated in the Alternative Story Format, or ASF, competition, creating informative content for social media. She said the most important thing in journalism is writing even in video or photography.
Teamwork and communication were crucial. Li said the most challenging part of the live news competition was time management because of its two-hour deadline.
"I was responsible for managing the website, handling downloads and uploads," he said. "I value the knowledge gained from the speakers."
They attended different workshops that were led by 12NewsNow reporter Gloria Walker, Beaumont Enterprise editor Kaitlin Bain, and Josh Yawn, owner and executive producer at Joshua Productions.
"One thing I can say is, say yes to every opportunity that steps on your door … [it could] lead us somewhere in our life, and surely would have better outcomes in our career," Bhakta said about TCCJA.