El Centro Campus president takes over as Vice Chancellor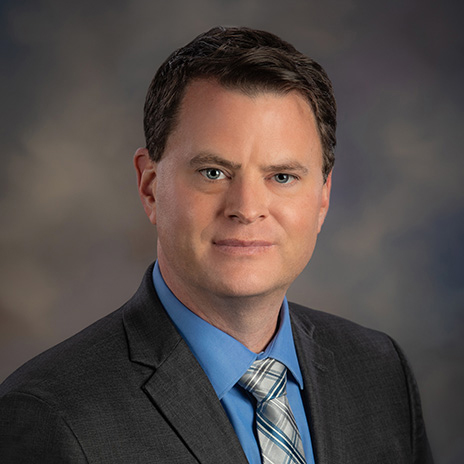 On Jan. 23 Justin Lonon, Dallas College chancellor appointed Dr. Bradford Williams as vice chancellor of operations.
"I am grateful for this opportunity to serve alongside staff and faculty as we calibrate the Dallas College system to achieve its ultimate purpose of helping students realize their goals and dreams," Williams said.
Williams has not only been the president of El Centro Campus but has spent six months as interim chief marketing officer at Dallas College.
"At El Centro, he successfully led efforts to restore student and employee culture post-pandemic, while expanding our relationships with local businesses and community organizations during an incredibly challenging time," Lonon said.
"We look forward to him serving in an expanded role that harnesses his significant strengths as an organizational leader and strategic thinker. Dr. Williams has passion for education and serving the community, and he has already inspired and touched the lives of many at Dallas College."
As vice chancellor of operations, Dr. Williams will oversee finance, human resources and marketing departments and is in charge of direct institutional planning, communication, policy development and other areas of Dallas College's seven-campus system all while remaining the president of El Centro.
Williams said he believes that Dallas College is a source of hope, help and a path forward. "I am grateful and humbled to be part of this organization to help advance its important mission," Williams said.
Before becoming the president of El Centro, Williams worked as deputy director of strategic planning and initiative at the Oklahoma Department of Commerce from 2018 to 2021.
This allowed him to show his strong commitment to student success, employee excellence and community service.
He also directed fundraising efforts at the Price Tower Arts Center in Bartlesville, Oklahoma, and at the University of Central Oklahoma.
Williams worked as an ombudsman for the Chickasaw Nation Office of Community Advocacy and for its Division of Housing. As a citizen of the Choctaw Nation, he earned his bachelor's degree in communication, marketing, and music.
Then he received a master's degree in human resource administration from East Central University in Ada, Oklahoma, and a doctorate in educational leadership and higher education from Oklahoma State University.
After leading a staff of nearly 70 within the college's Department of Marketing and Communications Williams expressed his appreciation for the responsibility Dallas College must educate all citizens of Dallas County, no matter where they are in their career and in life.
"Dallas College embodies diversity, innovation, collaboration and the integration of community services to enhance resources that provide students hope and help in finding a way forward," Williams said. "One of the most important missions ahead of us is to make everyone who might benefit from a relationship with Dallas College aware of that," Williams said.
Leave a Comment